After our 16 hours journey from Vienna via Dubai we arrived at Mauritius airport.
By taxi we went to our first stop. We found a little, authentic Mauritian guest house in Rivière Noire, called "Les Lataniers Bleus".  We got a very nice guesthouse directly at the sea.
The first night we went on the beach to a nearby restaurant called "The bay", which is directly at the sea. It's a special, stylish place, has good food and good cocktails. We really can recommend this place.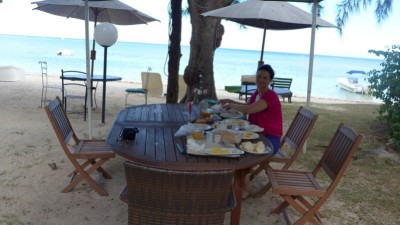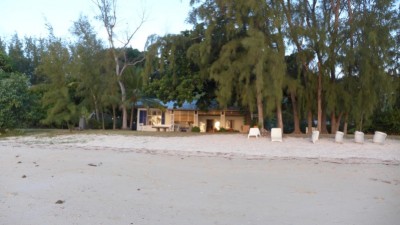 On the next day we had breakfast directly at the beach. This is cool, that's what we were looking for. The breakfast at Lataniers Bleus is moderate. Some bread, butter, jam, tea, coffee. If you want to have more you can buy yourself things from the nearby supermarket or you can order  a delicious omlette, which costs 8 EUR.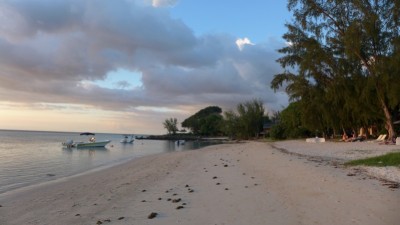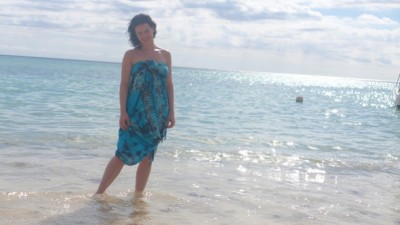 The beach was "ok", the sea was shallow. But we had the most beautiful sunsets every night.
We felt really comfortable and it was really familiar.  Josette, the landlady, is a lifely woman who herself names her as networker between the different cultures, staying at her place. So we were most of the time round a bout ten people living there. People  were from France, Canada, Germany, Sweden and Austria. It was a very familiar way to sit all together at the table, got punch and really delicious food.
We really can recommend "Les Lataniers Bleus" if you want an individual, familiar and authentic place to stay at Mauritius.
Trackback URL
https://www.danaandwild.com/blog/mauritius-rivire-noire-les-lataniers-bleus/trackback/
Related Posts
---
---
Your opinion on this?
Fatal error: Uncaught Exception: 12: REST API is deprecated for versions v2.1 and higher (12) thrown in /home/.sites/42/site7934606/web/wp-content/plugins/seo-facebook-comments/facebook/base_facebook.php on line 1273